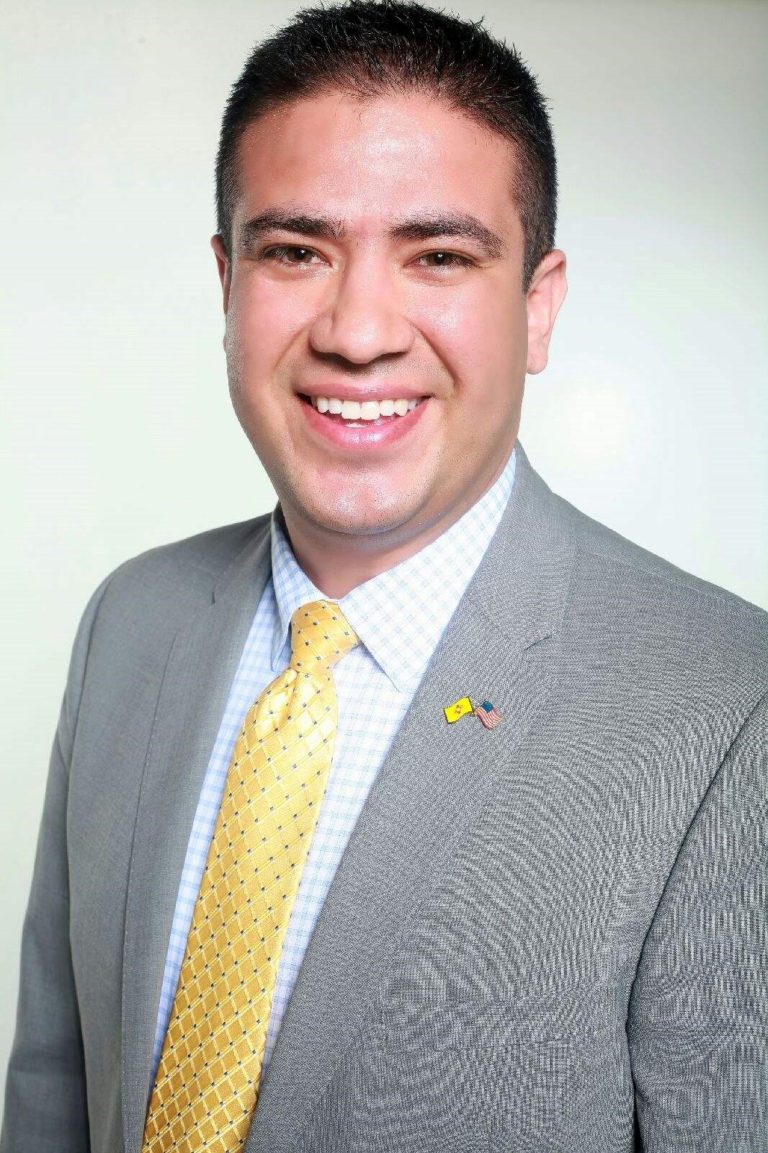 Mayor Javier Perea has proven that it takes more than just years of experience to be able to lead a community with honesty and integrity. During his term as a public official and at his young age, he has left an important mark as mayor of his hometown bringing important changes that have made great impacts in the community and residents' lives.
Since his youth, Mayor Perea demonstrated interest and commitment in public service by joining several school clubs and taking his first office in sixth grade as student council president. Throughout his academic years he served in many organizations and graduated salutatorian from Santa Teresa High School. He then enrolled at New Mexico State University where he obtained a bachelor's degree in business administration with honors. Only two years later, he officially transitioned into his role as mayor.
Mayor Perea was appointed as mayor of Sunland Park, New Mexico at the age of twenty-four taking charge of the community when it was going through a decadent phase plagued with bad publicity and budget deficits. Mayor Perea worked diligently day-by-day rebuilding the community on many fronts including trust and reputation.
During his tenure, Mayor Perea successfully turned the City around to one that is now recognized as one of the safest and fastest growing cities in the State of New Mexico. He has been able to secure millions in funding for infrastructure and public safety, improving failing infrastructure and ISO fire safety ratings. The City was also recognized in 2017 for having improved financial practices. It is no surprise that, with this kind of leadership, the Mayor actively serves on several boards which include the El Paso Metropolitan Planning Organization, South Central Council of Governments, South Central Regional Transit District, Mesilla Valley Regional Dispatch Authority, New Mexico Municipal League, and more.
Mayor Perea continues to address the City's many challenges and remains focused on economic development, infrastructure and improving the quality of life in Sunland Park. The City's current focus includes the development of an entertainment corridor, a new port of entry with Mexico, and the development of sports tourism

Heber Perales Administrative assistant