human resources department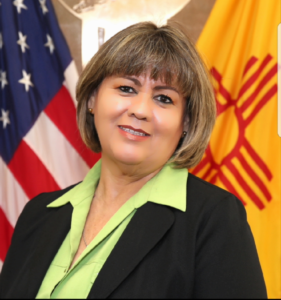 Our Mission is to recruit, hire and retain highly qualified employees to best advance the City on its commitment to responsive and excellent customer service.
Our vision is to have a team of employees that works toward a better quality of life in the service we provide the residents of our community.
The Human Resources Department provides services for personnel in the areas of recruitment, benefits, classification, compensation, labor relations, performance worker's compensation, employee wellness and risk management.

The Human Resources Department is proud to offer its citizen's the opportunity to gain work experience or assist with meeting community service mandates for various reasons. To be considered for the Volunteer Service Program, you must provide the following:
Volunteer Application
Identification card
Agency referral form
All applicants will undergo a local background check before being considered and assigned to any city department.
How can I apply for a job with the City?
You can apply for a job with the city by submitting a complete Employment Application packet as noted on the website. 
Letter of Interest
Resume containing three verifiable professional references
Copy of Diploma/Degree and/or relevant certificates
This packet may be submitted electronically by emailing gloria.irigoyen@sunlandpark-nm.gov or can be hand-delivered at City Hall.
If I apply, what is the hiring process?
All application packets received will be reviewed and evaluated to qualifications.  A selection for interviews will made of qualified applicants who will be notified by phone call on the date and time of interview.  All interviewees will be asked to complete the background check authorization.  Candidates will be interviewed by a Panel of three individuals.  Interview Panel will make a recommendation for hire to the City Manager.  If recommendation is approved, the selected candidate will be notified by telephone call for job offer.
If I am applying for more than one position, do I need to submit a different application packet?
Yes.  Currently, you need to submit a separate application packet for each position.
What benefits does the City offer employees?
The City offers benefits that include paid sick, vacation, and holiday pay, medical, dental and vision coverage, basic life insurance and state retirement plan.
Will I need to go through a background check?
Yes, every employee and/or volunteer must undergo a background check.
Can I volunteer for service to gain work experience?
Yes, the city provides for the opportunity for a person to volunteer in one of the city departments to gain work experience
How do I apply for volunteer service?
To apply for volunteer service, a person will need to submit a Volunteer Application to Human Resource.
How do I apply for volunteer service?
The city encourages residents to get involved by volunteering to serve on boards such as Planning & Zoning, Lodger's Tax or any other committee designated by the Mayor. To apply, you need to submit a Volunteer Application to Human Resources.

Maribel Gutierrez
Human Resources Asst.