Community & Economic Development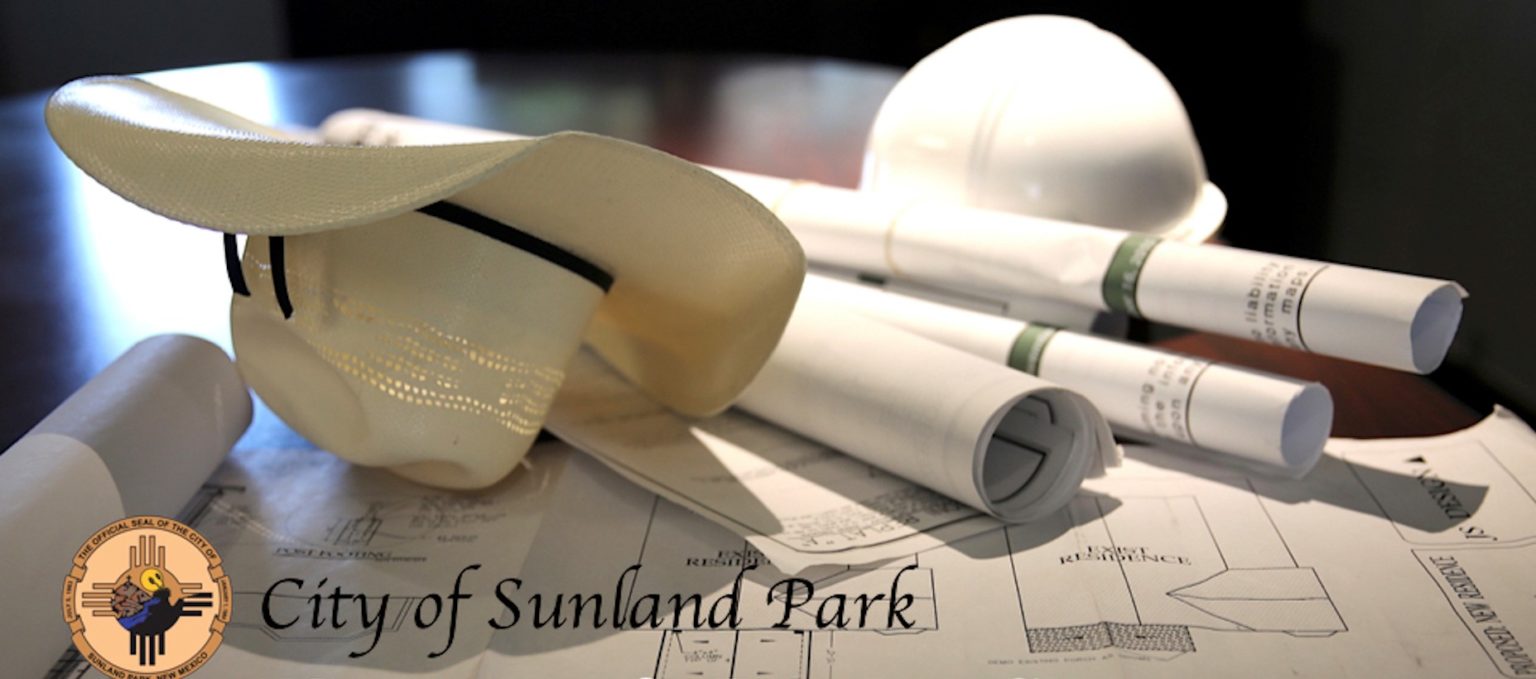 The Sunland Park Community and Economic Development Department's mission is grounded in three core principles:
1) Enhancing the Quality of Life while preserving culture.
2) Transforming the Local Economy.
3) Empowering Residents, Homeowners, Business Owners and Community Stakeholders.
The vision of the Department is to improve civic engagement, economic development, education, health & quality of life and transportation for the City of Sunland Park.
Business Programs
Animal Services 
Permit Applications 
Map Services
1. What is Sunland Park's land development plan or process?
A) The City of Sunland Park, NM is experiencing growth in land development despite local, regional, national and worldwide economic challenges. Sunland Park is geographically located in the center of two countries (USA & Republic of Mexico) and three (3) states (New Mexico, Texas, Chihuahua, Mexico).
Sunland Park's location is a major reason for growth in land development. Another reason is the affordability of owning a great home in Sunland Park because of New Mexico's low property taxes. Affordability of purchasing at an entry level to the high end ($500,000) homes gives perspective home buyers a wide range of choices. Sunland Park is a proponent of creating safe neighborhood designs through the use of its zoning and subdivision regulations.
Land development and economic growth will explode once the USA and the Republic of Mexico exchange of Diplomatic Notes to build a non-commercial land crossing at Sunland Park known as "El Camino Real Al Centro). As a consequence, a rise in the standard of living of Sunland Park residents will improve as commercial investors move to Sunland Park.
Sunland Park's Land Development Regulations is segregated into five (5) Divisions; Zoning, Subdivision, Business Permits, Grants Application and Structural Building Inspections. Zoning and Subdivisions Regulations must be based on an adopted City's Master Plan, July 2007, according to land use law.
A City Master Plan is a development set of public policies that guides the City's future growth in an orderly manner. The "Plan" includes the public's opinion on not only policy but also on how livable a Community sees itself in the future.
B) All land development activities/actions start at the Offices of the Community Development Department in the following sequence;
Applicants file an approved Development Application Form
A meeting of the City's Technical Committee-Development Review Team (DRT) is called to review the applicant's request. The DRT makes a "FINDING" (is the request in conformance with the Land Development Regulations?).
The FINDINGS are presented to the Mayor and City Council that has the ultimate authority to make all decision.
2. What code does the city follow for annexations?
A) The City Follows the state Annexation Code. 
3. What is the City's Master Plan?(Comprehensive Plan)
A) The City's Master Plan is a policy document that is adopted by a City Council to provide policy directions that will grow the City in an organized pattern. The Master Plan contains various sections relating to land use, economic development, general location of public facilities, and promotes historical preservation. The Master Plan is to be used only in its City limits.
B) The Zoning and Subdivision Regulations implement the City's Master Plan
C) Zoning Regulation: Zoning is the regulation legal tool that implements the policies of the City's MASTER PLAN. Zoning Regulation dictates how land use will be developed in the City. The Zoning Regulation contains zoning districts for development of residential, commercial, industrial, or other land uses. The City considers the character of the property as well as its fitness for particular land uses.
D) The Zoning Regulation divides the City into separate residential, commercial, industrial and other uses into districts, thereby preserving the desirable characteristics of each type of land use. Zoning Regulations require certain building characteristics and limit the number and location of parking and the use of signs. 
E) Zoning helps City Council bring about orderly growth and change. It controls population density and helps create attractive, healthful residential areas. In addition, zoning helps assure property owners and residents that the characteristics of nearby areas will remain stable.
A) In summary, a zoning variance may be considered if owning to characteristics of a property and not the results of self-impose conditions. 
5. What is a special use permit?
A) The City's Zoning Regulation defines a Special Use Permit (SUP) as a "use which is not permitted by right in a zoning district."
6. Who Hears a discussion to have a zone district change?
A) The City Council may hear request to change an existing Zoning District to another. 
7. What are the prerequisites for Business Registration/City of Sunland Park?
A) The applicant must first obtain a New Mexico Tax ID number from the NM Taxation and Revenue; also, it can be obtained at the Community Development   Department.
B) Submit a complete business registration application to the Community Development Department for zoning compliance verification.
C) If the business is home based, a Home Occupation Business Registration form must be submitted to the Community Development Department for zoning compliance verification.
NOTE: An application must be completed for each business location.
D)   New business must submit registration fee before engaging in Business 
E)   Upon approval from the Community Development Department, the approved business registration form must be registered with the City clerk. 
F)   An application must be completed for each business and there is a $35.00 fee for each business. 
G)   The fee is for each calendar year (January 1-December 31), and it is not pro-rated.
H)   Upon approval from the Planning Department the following step is: 
I)   A request to the Fire and the Building Department is submitted for inspection of the building from where the business is going to be conducted.
J)  Business certificate is not issued until all fees are paid and have complied with all city and state regulations.
8. What is the process to renew your business registration?
A) Renewal form is available at the City Clerk's office. 
B) The renewal form does not need Community Development approval, as long as the physical location of the business has not changed.
C) Renewing business fees are due by March 16th. Renewal fee is $35.00. If paid after the date a late penalty fee of $10.00 will be incurred. 
9. What is the process for cancelling our business registration?
A) To cancel, the business owner can fill out a renewal form; check the cancellation box at the City Clerk's Office. 

The owner can also submit a signed letter to the City Clerk's office to request a cancellation of business registration. There is no cancellation fee. 
10. What are the rules for vendor licensing & registration?
A) Must obtain a license from the City of Sunland Park before engaging in business.
B) Food Vending Wagons and trucks engaging in business in the City of Sunland Park shall pay a $40.00 fee per vehicle.
C) Street Vendors engaging in business in the City of Sunland Park shall pay a $35.00 license fee.
D) Temporary, stands, 90 days Vendors shall pay a license fee of $50.00.
E) An application must be completed for each vendor.
F) All Food Venders must provide a State Food Handlers Permit from New Mexico Environment Department.
Note: Fees are subject to change by City Council action.
11. Does the City Provide Structural Inspections?
A) The CED provides information on obtaining permits and inspections for both commercial and residential construction, as well as mobile home permits. Electrical, plumbing and mechanical permits and inspections are obtained through the New Mexico Construction Industries & Manufactured Housing Division.
B) Our department's goal is to assist the general public with home-site development and procedures to ensure compliance with the local regulations. The department coordinates all applications for various permits. All permit applications must be reviewed and proved by a certified building inspector, to ensure compliance with the applicable regulations, zoning and setbacks standards.

Danielle Villegas - Landry
Lead City Planner
Danielle.Villegas@SunlandPark-nm.gov
Juan Carlos Crosby
Lead City Planner
Juan.Crosby@sunlandpark-nm.gov
Ivan Zambrano
Code Enforcement Officer
Ivan.zambrano@sunlandpark-nm.gov
Diane Moreno
Business Programs Coordinator Diane.Moreno@sunlandpark-nm.gov
Herberto Chaparro
Animal Control Officer Herberto.Chaparro@sunlandpark-nm.gov
Miguel Herrera III
Building Inspector miguel.herrera@sunlandpark-nm.gov
Eileen Burciaga
Administrative assistant
eileen.burciaga@sunlandpark-nm.gov