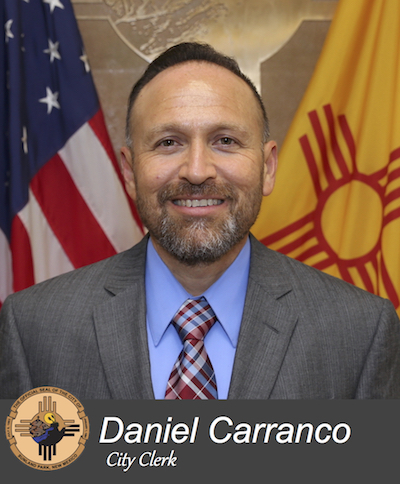 We are committed to providing you with the best access to our public records, and record keeping services. Our team is dedicated to preserving our history, maintaining transparency, and openness to our community.
To build a community based on public trust in government and bring respect and dignity to the City and citizens we serve. To seek innovative technology to enhance the quality our services. Develop and utilize opportunities for personal and professional growth.
Learn from experiences, achievements and mistakes. Our values are proactive and forward thinking, accurate and efficient, open, neutral, and impartial.
The City Clerk's office provides a variety of services, listed below: You may also contact us at 575-589-7565 extension 1031. City Clerk staff is available to assist residents from 8:00 a.m. to 5:00 p.m. Monday- Friday.
· Annexations
· Boards and Commissions
· Campaign Finance
· City Council
· Other Public Meetings
· City Limit Maps
· City Clerk Events
· Elections
· Financial Disclosure
· Initiative, Referendum, and Recall
· Meetings License Services
· Public Records Search
· Lobbyist
City Clerk quick links for Public use

Deputy City Clerk Michael A Limon
Payment Center Clerk
Magavi Chavez